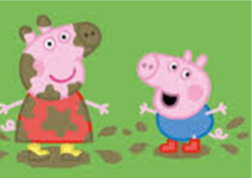 19 April 2018
As usual there are lots of activities for families going on at St Edmund's throughout the term that you are welcome to join in with – story time on Mondays 8.45 to 9.15am and Thursdays 12.45 to 1.15pm and singing sessions on Wednesdays at 8.45am and 12.30pm. Please come and join in!
Family recipes
The National Literacy Trust and Bradford Council are asking families to write their favourite family recipe and submit it with a picture of the dish and details of why it is so special to them. The recipes can include meals that have been passed down through generations, or a new dish the family has created together. Judges will pick 50 winning recipes to be published in the cookbook later this year. To enter the competition, email it with a photo and a short description of why the family likes it to bradford@literacytrust.org.uk or bring it into reception before 8th June.
Wednesday 25th April 9.00 – 11.00: Parents Together
Join our regular get together for parents. Come along and meet together to look at our exciting "50 things to do before you're five" project. Your help and support is so valuable to make the project work for all our families in Bradford. Everyone is welcome!
Thursday 26th April: Peppa Pig Muddy Puddle walk – raising money for Save the Children
Bring your wellies for our fun day of mud, exercise and activities. All parents are invited to join their child in the morning and afternoon for this fund raising event.
4th – 8th June: Child Safety Week
More information coming soon about child accidents and how they can be prevented.
Wednesday 20th June 6.00 – 8.00pm: Eid party.
All families are invited to our Eid Party, where there will be food, a band and a disco. Save the date!
Holiday dates.
St Edmund's is closed for the bank holiday on Monday 7th May, and a staff training day on Tuesday 8th May. Nursery will also close for the half term holiday on Friday 25th May 2018 and re-open on Monday 4th June. Our extended provision (childcare) and the children's centre will be closed on the bank holiday – Monday 28th May. All holiday dates are on the website www.stedmundsbradford.org.uk in the information section.
Childcare course. 18 parents are attending our new childcare course. We have just finished the first unit, which included making musical instruments we can use with our children!