Covid -19 Update 18th Jan 21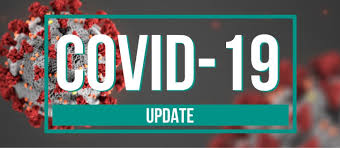 18 January 2021
Monday 18th Jan 2021
Dear Parent/Carer,
I am writing to you with an update to ensure that you are as fully informed as possible about the current Coronavirus (Covid- 19) situation in Bradford and at our school.
Despite National Lockdown and schools being closed to all but vulnerable children and those of key workers, the Government have instructed that all Early Years settings (including Nursery Schools) should stay open to all children. We do intend to stay open and it will be your choice as to whether or not you bring your child to Nursery. However, I ask that you carefully consider if this is the safest option for your family at this time. Also to consider - more children attending increases the likelihood of a class bubble having to close. If a bubble is closed this means we will be unable to care for the children of Critical / NHS workers in that class bubble, as they too will need to isolate at home.
To inform your decision going forward, please see the average number of children attending in each class per session. Remember, that if your child comes full time they will come into contact with (some) different children in both the morning and the afternoon.
2-3s

am

pm

3-4s

am

pm

Blue

15

15

Red

20

30

Green

15

15

Yellow

20

20

0-2s

Between 6 & 9 each day – most full time
Should you choose for your child not to attend, we aim to visit weekly (socially distanced of course!) with a Home Learning pack and there will also be videos and activities on the website to support Playing and Learning at home www.stedmundsbradford.org.uk
We continue to maintain rigorous cleaning routines and regular hand washing for both staff and children is a priority. Risk assessments are updated regularly and will now include additional measures. Please see the amended Parent/Carer Guidelines below. It is essential that you follow these guidelines to keep yourselves, the children and our staff as safe as possible during this difficult time. Remember – every infection avoided potentially avoids a household cluster of infections (which may include someone from the over 60s group who are most at risk and for whom rates are rising most quickly).
The most recent information we have been given from Public Health England (11th – 15th Jan 21) states:
The COVID rate in Bradford District is rising and currently increasing by 35% per week (282 per 100,000 currently). However, our rate is still lower than much of the country (England: 651 per 100,000).
50-70% of positive cases in Bradford are now the new 'variant of concern', which is reported to be 50% more transmittable i.e. it is much easier to catch. PHE and scientists agree it is more infectious but not more dangerous than previous strains (and not more infectious or harmful to children than previous strains of COVID-19).
Hospitalisations in Bradford are still rising and we continue to get 20-30 COVID deaths per week in the District.
If you would like further clarity on specifics for your child, please get in touch. I would be very happy to discuss any concerns and do my best to answer your questions. Please be assured that currently, it remains entirely your choice as to whether or not you bring your child to Nursery.
Best wishes,
Sian Hudson (Executive Headteacher)
St Edmund's Nursery School and Children's Centre
Parent / Carer Guidelines
Mon 18th January 2021
YOU MUST WEAR A FACE COVERING AT ALL TIMES WHILST ON THE SCHOOL SITE -INCLUDING OUTSIDE
NB: If your child attends Nursery for 30 Hours, you now need to pick them up at 3.15pm
The safety of your child, yourself and our staff is of the upmost importance at this time. We need you to support us to maintain health and safety by reading these guidelines carefully and following them at all times.
Your child will be in a class 'bubble' with the same children and staff. Wherever possible, these groups will not mix or come into contact with one another whilst at Nursery.
Only bring your child to Nursery if they are well enough and symptom free.

Do not bring your child to nursery if they have symptoms.

The main symptoms of coronavirus are:
high temperature

– this means you feel hot to touch on your chest or back (you do not need to measure your temperature)

new, continuous cough

– this means coughing a lot for more than an hour, or 3 or more coughing episodes in 24 hours (if you usually have a cough, it may be worse than usual)

loss or change to your sense of smell or taste

– this means you've noticed you cannot smell or taste anything, or things smell or taste different to normal
Do not give your child Calpol to bring down their temperature and then bring them to Nursery. If they have a temperature, you need to keep them at home. We will take your child's temperature before they come in to the Nursery building and if it is high, we will ask you to take them home. Please have arrangements in place for this to happen.

If your child develops symptoms whilst at nursery, they will be looked after by a member of staff in an 'isolation area' away from everyone else in their group. We will call you and someone must come to pick them up immediately. Please ensure that someone is always available to do this and that we have the correct

emergency contact details for at least 2 people.

It is an expectation that you will be ready and willing to book a test for your child if they have any symptoms of coronavirus. There are many ways to be tested in Bradford including drive through centres, walk in or home testing. Please book an appointment either by calling 119 or online at

www.nhsuk/coronavirus

. If you need support booking a test just let us know.

If a child or member of staff in your child's class bubble tests positive for coronavirus, you will be informed immediately and it is likely that the whole bubble will need to self isolate for 10 days. The rest of the household does not need to isolate unless your child develops symptoms themselves. If this happens you must let us know and book a test immediately. We will be able to support you with any concerns you may have.

Nursery fees (for those who pay them) will not be charged if your child is required by us to self isolate due to a positive case in their class bubble. Otherwise, fees will be charged as usual for all sessions booked, even if your child is ill.

Only one parent who is symptom free should drop off and pick up your child. Do not bring anyone else with you (including other children).

You must wear a face covering at all times whilst on the school site, including outside.

Drop off and pick up your child at the outside door to their classroom (in the playground). You will be directed to the correct gate by a member of staff when you arrive at school and there are also signs to point you in the right direction.
Red and Yellow Class Bubbles – side gate to the right immediately as you come in.
Green and Blue Class Bubbles – up the back cobbled street through the side entrance to the grounds
Babies Bubble – far left side of the carpark passed the green sheds
Do not come right up to the door,

stand at the designated point and let your child go to a member of staff. If your child is upset, please try to settle them outside in the playground. Unfortunately, you will not be able to come inside under any circumstances.

Please be considerate of local residents. Walk to Nursery if possible, but if you must drive, park in another street and walk a short distance to avoid dangerous congestion outside Nursery. The Head teacher or other senior member of staff will be outside to ensure that everyone parks responsibly.

Conversations with staff at drop off and pick up times will not be possible.

If you need to talk to a member of staff, we will arrange to do this over the telephone rather than at the door or the gate.

Please stay at least 2m apart from other families and staff

. Remember to maintain social distancing at all times whilst in the school grounds. Please leave the school grounds as soon as you have dropped off your child. Do not stop to chat outside the school gate as this increases risk for yourself and others.

Please do not allow your child to bring in any toys or books from home. Our class library service will not be available. This is to avoid possible cross contamination between home and school.

Unfortunately, there will be no indoor sand or 'messy play' activities at this time. This is so we can keep things as safe as possible.

The playground will be split into sections so that children in different bubbles do not mix whilst playing outside, but children can still choose to play inside or outside for the whole session.

Children will be supported to wash their hands often and use the 'Catch it, Bin it, Kill it' system of respiratory hygiene – catching their coughs and sneezes in a tissue, putting the tissue in the bin immediately and then washing their hands. Please will you help them to do this at home too.

Children will be closely supervised whilst eating and all meals and snacks will be served in the classrooms in separate class bubbles whenever possible. If your child comes for tea on a Friday, please ask about arrangements for this session.

There will be enhanced cleaning happening throughout the day and at the end of each session.

Please let us know if you or your child are worried about anything and we will do our best to help.

If you have any questions please call the school on 01274 545647 and we will support you in any way we can.
Thank you for your help and support
Sian and the Nursery Team xx