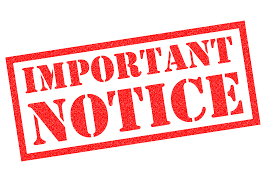 22 January 2021
Friday 22nd Jan 2021
Dear Parent/Carer,
With regret, I am writing to let you know, that from Wed 27th January, the nursery places in Red Class will need to be reserved for vulnerable children and the children of critical workers only. This is in order to keep staff and children as safe as possible during these difficult times. Please see the criteria here to check if you will be entitled to a place. Unfortunately, if you do not meet these criteria, you will need to keep your child at home until at least 22nd February 2021 (after the ½ term holiday).
Thus far, we have remained open to all children, supporting parental choice. In other classes we are still in a position to do this, as many families are choosing to keep their children at home and numbers are low. However, numbers of children attending in Red Class are too high. Staff and full time children are currently coming into contact with almost 50 other people on a daily basis. Covid-19 cases in Bradford are still increasing, as are hospitalisations and deaths remain at between 20-30 per week. I have a duty as a Headteacher to provide as safe an environment as possible for my staff and of course, your children, so I hope you will be able to offer your continued support and understanding.
I fully appreciate that this may create difficulties for you and your family and we will continue to support you in any way we can whilst your children are at home. We will aim to visit you once a week and deliver a Home Learning Pack with activities and resources. We will also add videos each week to your child's class page on our website, within 'Playing and Learning at Home'. This will enable your children to see their teachers and still benefit from the Group Time learning experiences that they would usually have in Nursery. Also on our website, there are many other activities and links to additional high quality Early Years learning and ideas.
www.stedmundsbradford.org.uk Playing and Learning at Home
If you are a critical worker or your child is considered vulnerable and you would like them to continue to attend Nursery in Red Class. Please let us know by telephoning the school or speaking to Bilal on Monday 25th January.
If you do not meet the criteria but your family circumstances are such that you feel you have no other option but to continue bringing your child to Nursery, we are happy to discuss matters with you but cannot guarantee a place.
Again, I thank you for your support and understanding.
Best wishes,
Sian Hudson (Headteacher)