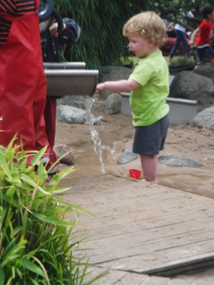 Welcome to all the new children who have started in Blue and Green rooms and to staff who have joined us from elsewhere in the Nursery. Everyone is settling in well!
Suhail, Sam, Salma, Hafsah and Maleeha
Last term we all really enjoyed the book 'Brown Bear Brown Bear What Do You See?' We had excellent attendance at our Sharing Stories sessions which was great! Coming to these sessions and sharing books at home with your child will make a real difference – keep up the good work!
Exciting news! Our Giant African Land snail has had babies. The children are enjoying helping to care for them.
We are all looking forward to our visits from Rachel MacMahon a professional storyteller who will be running sessions for children and parents – the first one will take place on Tuesday 16th October – please come if you can.
We will, as always be reading lots of stories with the children at nursery and we hope you will do the same at home. Sharing a book with your child for a few minutes every day will make a real difference to their language development, learning and life chances. If you need any advice please ask your child's key person who will be very happy to help. Don't forget, you can borrow books from St Edmund's any time you like from your child's room. Why not join the public library too!
Reminders:
Now that the weather is getting a bit colder, please make sure that your child brings a warm coat with their name inside to nursery every day.
As always – please check that we have spare clothes (that still fit!), nappies and wipes in your child's basket.